Welcome to the Club!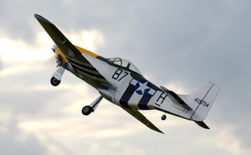 AVRCC is a small, friendly, radio controlled model club, situated in South Wales. The aim of the club is to promote the sport of Model Flying. This is achieved by encouraging people of all ages to experience, hands-on, the thrills and excitement of Radio Controlled Model Flying.
Club Details
AVRCC was established at the start of the 1980s, and has managed to halt the decline in the hobby in our locality and over the last few years has been experiencing a steady increase in members.
In 2019, the Club was successfully awarded a 25 year lease permitting us to fly 7 days per week. The also holds quartlery meetings featuring topics on, model construction advice, radio control videos and forthcoming events etc.
The aim of the AVRCC is to encourage newcomers to the hobby, especially the younger generations, to the excitement of R/C Model Flying by providing a busy Club environment with an enthusiastic and committed membership.
AVRCC has been awarded Youth Training Grants from the local Sports Council, Carmarthenshire County Council, Celtic Energy and Communities First. These being given to enable children of the locality to experience the exhilaration of model flying. The British Model Flying Association recognizes AVRCC as the first R/C Model Club in Britain to be awarded a Sports Council Grant.